Street food isn't new in Rome, it has been there in Rome maybe since the times of Caesar. Or so wrote Shakespeare. When you do something for more than a thousand years, you get pretty good at it.
That's been the case with street food in Rome. Or let's say Italy herself. Beautiful, warm people make wonderful improvisations with the same recipes and come out with magic in plates. Their voices and appetites go hand in hand. Italians celebrate life which can be realized once you step onto the streets.
An array of various (extremely sexy looking) street foods and street music are there to greet you. This makes us feel they really know the secret to life: If you want to be happy, be.
Here are some of the authentic Italian street foods you must try when in Rome. As all cultures meet in this tourist city, here are the places where you would get the authentic street food you are looking for. Before reading on, keep in mind: try everything on this list because street food is real cheap there.
Porchetta.
It's a pork roll cooked very slowly with salts and spices unique to Italy. The meat in Porchetta is taken from the belly and loin portions of the pigs. The best porchetta is available in the south-east of Rome in the towns of
Ariccia and Marino. The best thing about this dish is its handmade taste and texture. Porchetta varies according to the traditions of the road-side stalls selling them. But today, industrial production dominate Rome so very few places sell the authentic dish. Vito Bernabei sells the best porchetta at his ship in Marino. His shop's name is Panificio Bonci.
Filetto di baccala.
A dish of battered and fried cod fish that only Italians can make. It has no secret recipe but locals keep returning to this street food. The best shop that offers you baccala is Dar Filettaro. The Santa Barbara Church is close to the shop. Enjoy a plate of baccala on the steps of the church.
Pizzas from Pizzarium.
While many people have helped evolve this world famous dish, no one did it better than Pizzarium. Even more important than toppings and spices is the making of the bread or the dough for baking pizzas. Pizzarium's stone ground flour gives you the finest dough and no questions asked about extra cheese or extra toppings. Surely one of the best stops to look for once you reach Piazza San Pietro. Try their potato pizza or pizza rosa. They won't disappoint you.
Panificio Bonci.
Founded by the same person as Pizzarium, Babriele Bonci, this food joint gives you some of the best breads and pastries you would ever taste in your life. Bread and cakes are some of the cheapest foods in Rome, but make sure you don't settle for anything less than the best. If you want to start with breakfast at Panificio, go for the
cornetto and the espresso.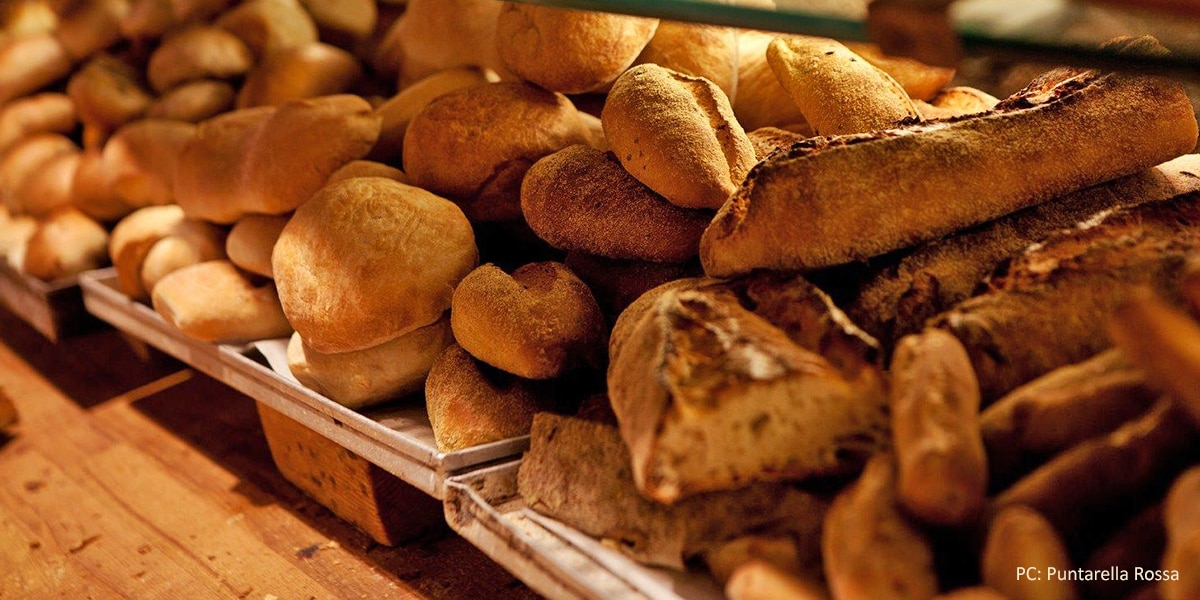 Suppli.
One of the most authentic Roman foods even if local legends say it was introduced there by the French. Simply put it's a delicious fried rice ball. It's fried with mozzarella which melts when deep fried. Other than that the rice flavourings are meat sauce or grounded pork. Some joints also offer pasta instead of rice. That's delicious as well. A very common dish but it's best available in Supplizio and Trappizio.
Polpette di bollito.
A disk of thick crust of beef stuffed between two patties. The patties are breaded and deep fried. It's an age old Roman dish formed as a result of leftover meat which was previously stuffed with eggs and breadcrumbs. Now the delicacy evolved to something better. The beef is served with too many spices, eggs and cheese. Give your taste buds a chance to experience this wonderful street item for 2 Euros. It's best available in Sergio Esposito's food stall in the Testaccio Market.
Here we have listed some of our favourite Roman street food items. Let's see how much you love this food chart. Don't forget to add to this list. That's what's the comments sections for! Let your taste buds roll through heaven and back, just like your entire self. 🙂