Italians take pride in La Dolce Vita. It means a good way of living. They are loud, friendly and hungry. A lot like us basically. Over time, and with perfection and art, they have designed some of the best dishes ever made on this planet.
Many cultures meet in Italy. Many histories reside together. Which also means a culinary
But you're in Rome now and we are here to serve you with our list of all the favourite dining spaces unknown to many. These are secret corners of Rome which serve you not only the best food but a warmth and friendship that only Italians can give. Check them out…
1 Farine la Pizza.
The husband and wife duo who run this setup are trained from Italy's National School of Pizza. This place lets you choose from 7 selections of Roman style pizzas. You also get traditional options to choose from like the Mediterranean, Marinara, Margarita. Don't get bogged down by the nondescript exterior and their way of serving the food. Yes, they serve you pizzas in a sheet of paper. And then you taste it. You find the pizza is too perfect to forget everything else!
2 La Carbonara.
A fan of pastas? Donna Teresa, the owner of the setup and running it over 30 years knows what delicacies mean. Walls designed with grafiti, classic dishes like Ravioli alle Noci, bollito with generous dressings of olive oil, chile, tomato and basil…La Carbonara is always a wonderful experience. Make sure you taste the spicy pasta zi Tere if you plan to eat here.
3 II Bocconcino.
A hidden secret tourists are unaware of. Close to the Colosseum, here is Bocconcino that specializes in wines and traditional Italian dishes. The staff are always eager to explain to you from their Italian menu card. Make sure you try the special Spezzatino di manzo con patate e piselli accompanied by pomodori canditi. Luperco red is an excellent match for wine. Merlot, Cabernet Sauvignon and Sangiovese grapes make this a great taste with an affordable price.
4 Supplizio.
Thinking of a quick bite amidst the melting colours and vibrant street music of Rome? Supplizio is the right space for you. Much like the world famous vadapao they have suppli and cacio e pepe. Suppli is a delicious fried rice ball stuffed with different sauces and mozarella cheese. Cacio e pepe is a pasta dish reshaped into a stuffed ball again fused with pecorino and black pepper. Not many people try Italian street food. Make sure you are not one of them.
5 Pasticceria Regoli.
We have planned something for everyone. People with sweet tooth should come here and fall in love with this place. Run by a family since 1916, this place gifts you with the tastiest pastries ever. Trust us, you would find it hard to choose from them. In Regoli start with the breakfast, the delicious martizzo before hiking the city. If you ask us, we would suggest torte di fragoline along with martizzo.
6 Capo Boi.
Another secret hideout for foodies. Despite its elegance not much is known to tourists about this place. One of the best places to find seafood. In starters, go for the sauteed mussels and oysters. And for the main course let them choose for you. They won't disappoint you. Their lobsters and the special Capo Boi mixed fish grill shall gift you the ultimate seafood experience in Rome.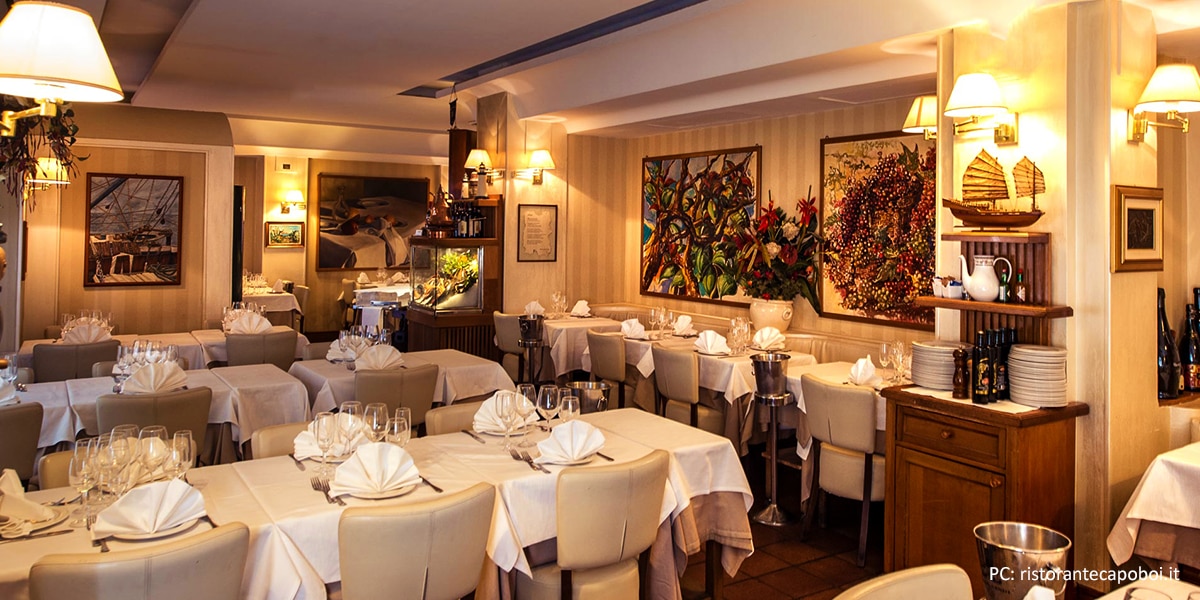 7 Sora Maria e Arcangelo.
And we kept the most special dining space for the last. Good things in life need to be pursued. Likewise, this restaurant is an hour drive from Rome in the beautiful city of Olevano Romano. Situated in the Cesanese wine land and run by the talented Giovanni Milana, enjoy Lazio homemade cuisines in a lovely domestic environment. Giovanni has fused tradition with modernity, his family heritage with his own art form of cooking. Try the cannelloni because that's one of the best experiences your taste buds will ever have and let the rest of it be a surprise. Explore this wonderful, warm space yourself.
So here you are with a list of all the secret hideouts of special food, warmth and wine. Trust the chefs with the choice of wines given with each dish. And once you are back, let us know how you liked the suggestions. If you find something more delicious, let us know in the comments as well.
To food, to warmth, to beautiful people, to art! La dolce vita.